What a quick and simple card it was to create! It also came with enough supplies to make 4 of these cards.
I'm just doing a quick post to show you an example of one of the new Stampin' Up Paper Pumpkins.
These are projects that have the necessary supplies included in the box that will be shipped to you each month.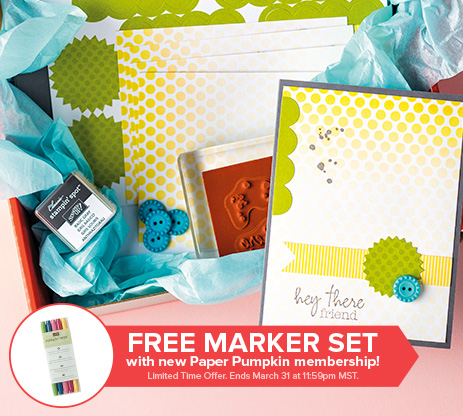 Sometimes we don't always have the time to cut out all of the supplies or to come up with an idea of what to make. That's what makes these Paper Pumpkin projects nice. If you are interested in more information on how to sign up for a monthly subscription to get a Paper Pumpkin then
go to the Stampin' Up website or to
www.mypaperpumpkin.com
.